Through the Year Banner Collection
Artwork by The Benedictine Sisters of Turvey Abbey
A collection of 16 colourful and vibrant designs for the Liturgical Year.
Click on the individual banners below to order, these designs are also available as posters.
BAN2030: Stay Awake BAN2031: Prepare BAN2032: Rejoice the Lord...
BAN2033: Emmanuel, God with us BAN2034: Love came to live... BAN2035: Man does not live...
BAN2036: Listen to Him BAN2037: I mean to save you BAN2038: Father
BAN2039: He will renew you... BAN2040: Sing Praise to our King BAN2041: We adore you Christ
BAN2042: He showed the... BAN2043: Christ, Yesterday... BAN2044: Lord Jesus...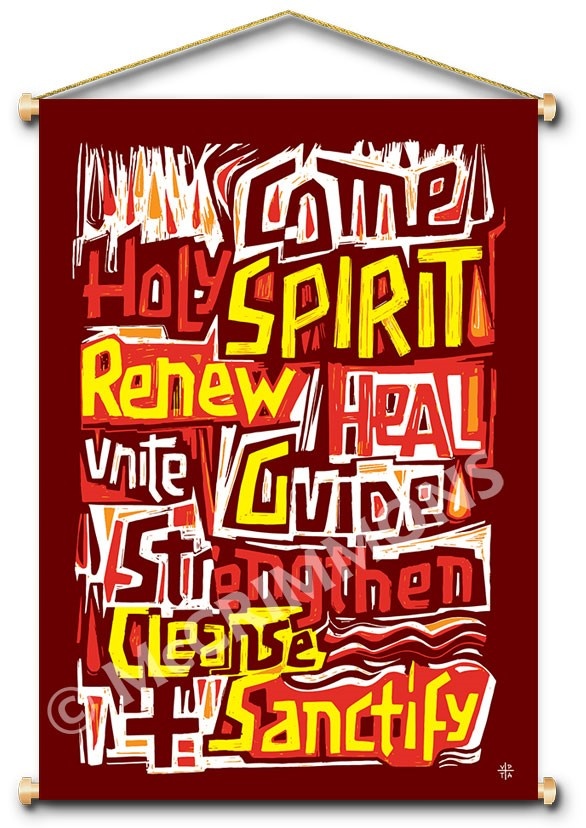 BAN2045: Come Holy Spirit